Sri Lankan Elephants. Living habitat And Areas
On safari in Yala National Park we would usually get some good sightings of elephants, at least a few of them. However, Yala is not a national park where one can expect to see elephants in big numbers. Deeper inside the Yala National Park elephants tend to be harder to spot.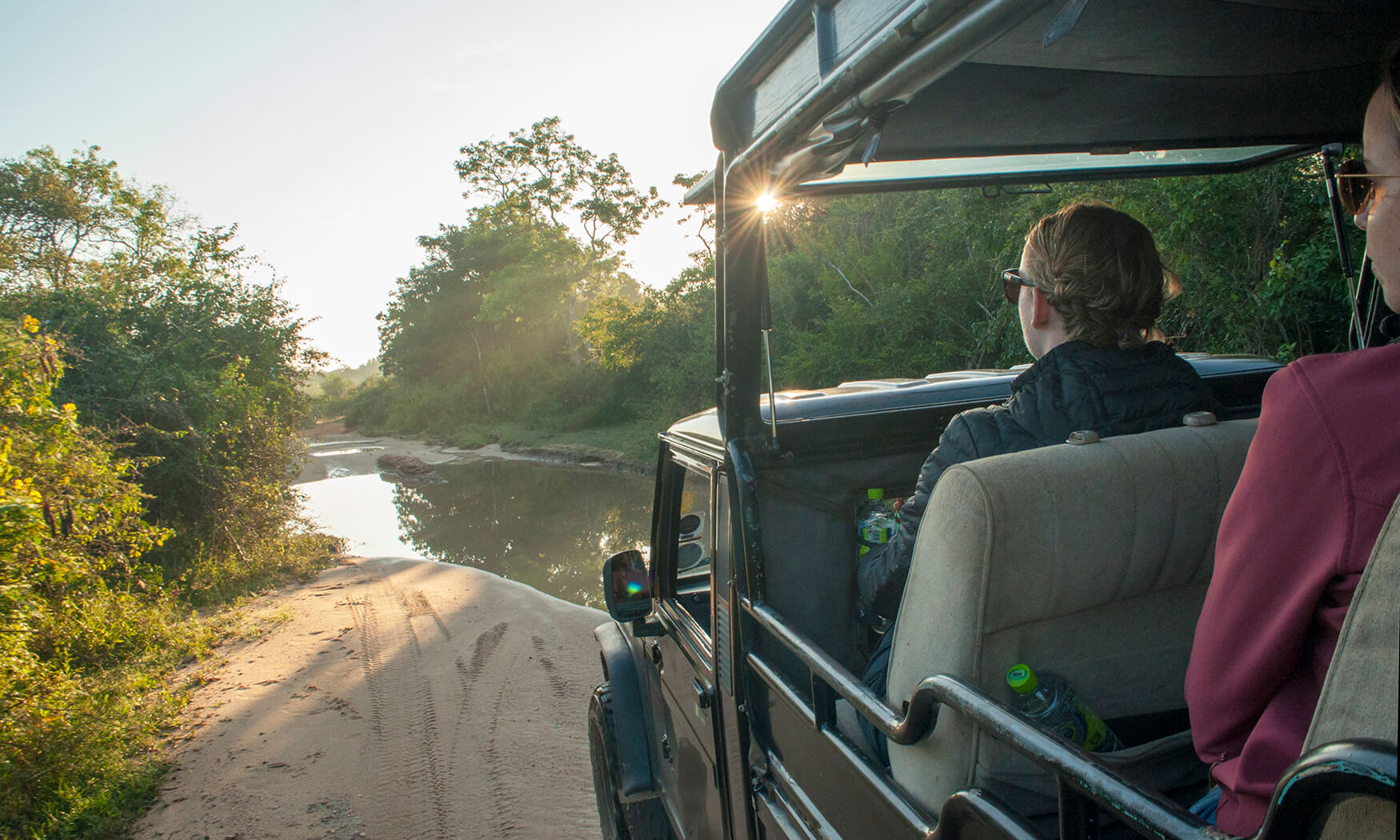 The more common sighting is a lone, male elephants who are used to jeeps as a part of their life. Sightings of small groups of female elephants with young ones also happen regularly but not always, not on all safari tours.
Then, where are the elephants? How many elephants are there in Sri Lanka? Where do they live, where can they be seen? Well, such questions are surprisingly hard to clarify.
A tourist would generally anticipate that elephants live in- and can be observed in national parks. However the reality is a little different. Elephants are not easily seen in all of the Sri Lankan national parks.  It's different in Uda Walawa and Minneriya/Kaudulla national parks where elephants are often observed in bigger numbers.
The number of elephants in Sri Lanka has been estimated to be around 5000, maybe 6000 or 7000. Even 8000 were estimated a few years ago. A more exact scientific figure cannot be indicated, currently. More than 70% of the wild elephants live permanently or partly outside of national parks. Possibly as little as 15-25% of elephants live inside national parks, only.
It is the same scenario outside of the parks where elephants roam more. Elephant watching is no easy thing. They are not easily observed. Wild Asian elephants are elusive. Created by nature as forest animals. Often hard to find and see and photograph. Mostly covered by forest during the day. By darkness at night. It may take waiting time and patience before they appear at visible places, that is usually in the late afternoon – evening only.
Northern Side of Yala National Park
We try to focus on the northern region of Yala National Park. The same pattern can be witnessed in our local surroundings and the area until and inside Yala. Elephants live both inside and outside of the boundaries of the Yala national park area. Deep inside the national park, fewer elephants would usually be found.
In wet periods however, many of the elephants of the region retreat deeper into unknown home locations inside Yala National Park Block 3 and 4. This is the traditional elephant movement scenario from October/November to February/March.
If we try to guess, we believe that the total (east-west/south-north) Yala National Park area inclusive of bordering jungles, buffer zones and forests accommodate 600-700 elephants. Very few of these elephants would be spending all their time, their whole life, inside the national park.
The exact number of elephants in various regions of Yala is not known exactly. Also, it would be hard to identify such a fact. Elephants will move and rarely just stay at one spot. They are moving animals. In smaller circles during the day and night. Travelling in much larger circles during various seasons.
Outside the Yala National Park
The Yala National park is an environment dominated by forest. The northern regions of Yala, especially Yala Block 4, more than the rest of the national park, is covered by fully grown, mature and tall canopy forest.
While elephants need forest for recreational purposes, they are able to find more food outside tall forest areas, in open landscapes with grass, weeds and bushes.
This type of habitat is found in cultivated areas. Paddy fields as well as chena fields ('slash & burn farming') are used by elephants and other wildlife. After the harvest in and during the dry season. But already by mid February, before the dry season, many elephants begin a search for fields that were harvested, near forest and national park.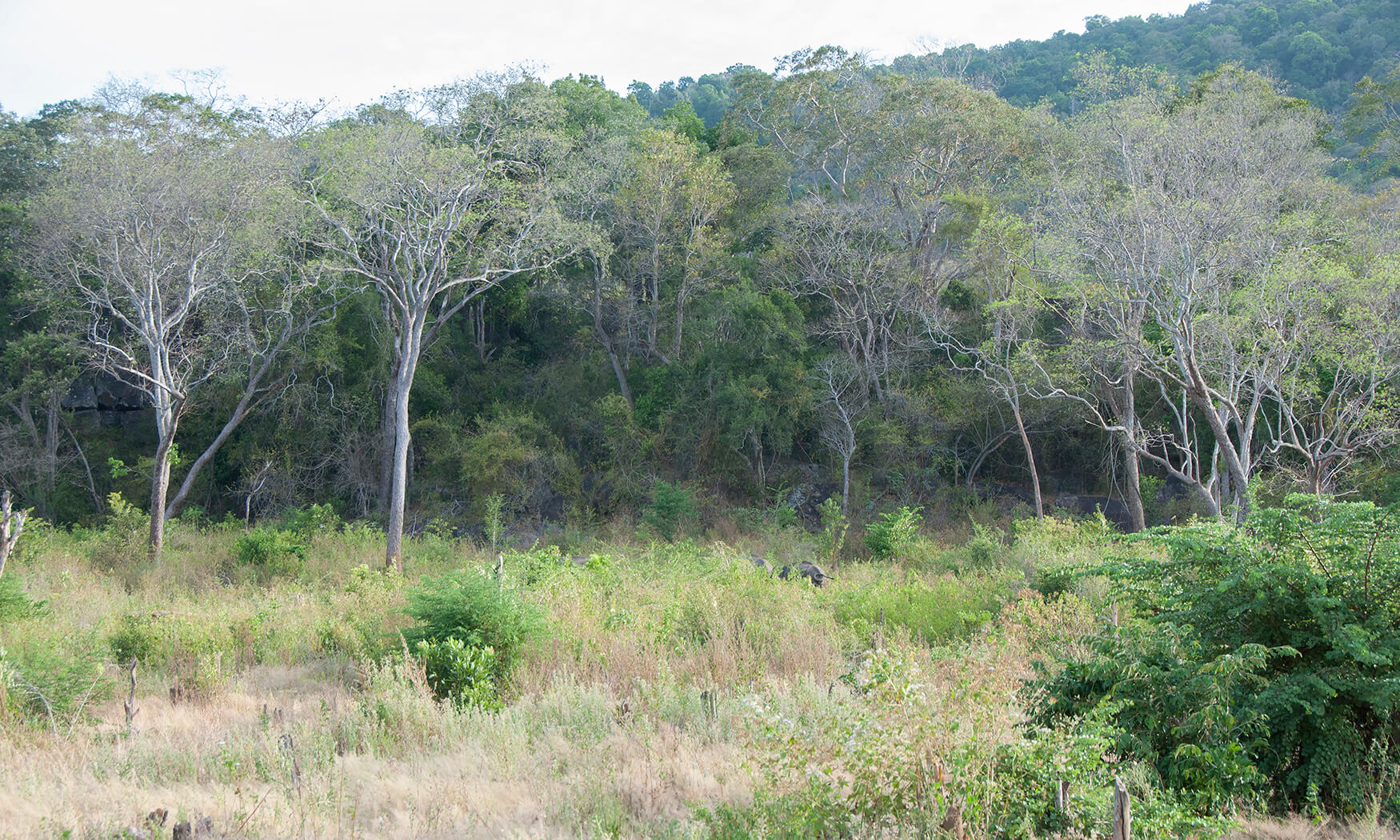 Close to the vicinity of the boundaries of Yala National Park, the farmers would often clear the landscape to make chena fields, slash-and-burn cultivated plots fed by seasonal rain. Traditionally this type of farming activity has happened in jungle clearings.
These lands are used for about 5 months starting with the clearing at the end of the dry season, making fields ready for the wet season cultivation. Elephants use the same landscape. At least half of the year.
Often chena lands are left abandoned for a year or two before they are used again. In the meantime nature takes over uncultivated fields. These fields will grow to be excellent elephant feeding habitats. Today these lands are more frequently utilized. In many cases used every year. But still left un-cultivated for more than six months. For elephants to use. They feed in that habitat at night.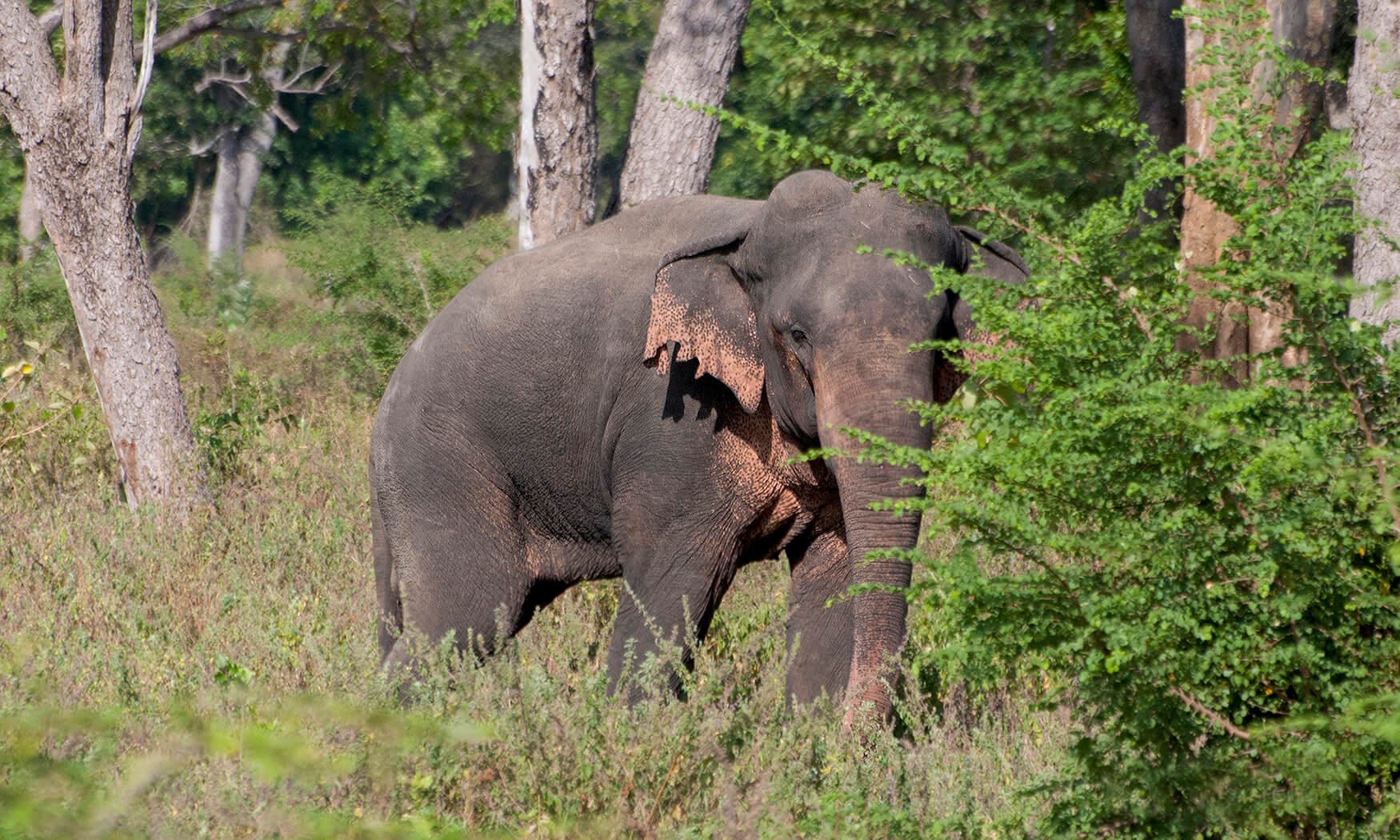 A large male elephant. In Buffer area outside Block 4 of Yala National Park
In the rain season farmers cultivate in this landscape