Tree Tops Jungle Lodge is double blessed by location. Remote and away from entrances into famous, big tourist attractions. Still, we are also blessed by a short transfer distance to the entrance of Yala National Park Block 5.  While enjoying a tranquil, isolated and wild eolodge location an entrance into the northern side of Yala can still be reached in just 35 minutes. We do also full day tours to the southern part of Yala, a bit further away.
Individual Blend of Nature Living and Safari
Guests can stay for the wilderness living experience alone, each guest is free to choose safari, or not. It is a matter of taste, interests, maybe an impulse decision.
Like us, many of our guests love to explore the wild on jeep tours in the national park. We are happy for every tour we do, but safari is fully flexible.
Most guests choose a balance of nature living time in the camp, local walks and bird watching while at least doing one safari tour.
You can think us as a safari camp with a difference, and do multiple safaris in order to maximize sighting and photography opportunities.
Still, we advice to some slow pace time, to absorb the rhytms of the jungle at the lodge, while being on an armchair photo-safari-trip … amidst a universe of smaller creatures, lizards, insects and a lot of bird species.
Since safaris are optional they are not included in our standard rates.
Unless otherwise stated, safari rates are quoted for private tours and pre-booked as such, – then you know who are in jeep.
For a couple of ardent wildlife photographers, private tours are often preferable.
For other guests a shared tour might be a better option with the advantage of a lower per person rate with more participants.
The jeeps we use are customized for off road safari conditions and with front-facing seats.
Safari in Different Regions of Yala National Park
Our safari tracker-driver will conduct the tour in best possible ways in terms of responsible behavior as well as comfort for guest and wildlife alike. Wildlife Department regulations will be respected.
We try minimizing disturbance of animals by our vehicles. We try minimizing the use of mobile phone information about presence of animals in order to avoid the 'jeep jams', frequently happening in Block 1, around wild animals. We intend to go and drive our own ways. Hoping and trying to track 'our own animals'. This is honestly very ideal and cannot always happen in this way; – yet it is a guideline. 
Observing wildlife is what we hope to do, spending time with sightings when there is a situation that allows this. We would often wait with the motor off instead of driving all the time, something that can happen in a dialog with the client.
Guests could have different expectations and some people prefer to move on and see more of the park and landscape, while hoping to come across something …
A photographer may be ready to wait for hours at a water hole, trying the luck, hoping a leopard might appear. If we advice to wait, we always have reasons to do so.
Nevertheless, waiting is often in vain … But not always … And what is … in vain … even if the leopard never materialized, a lot of other creatures would have appeared.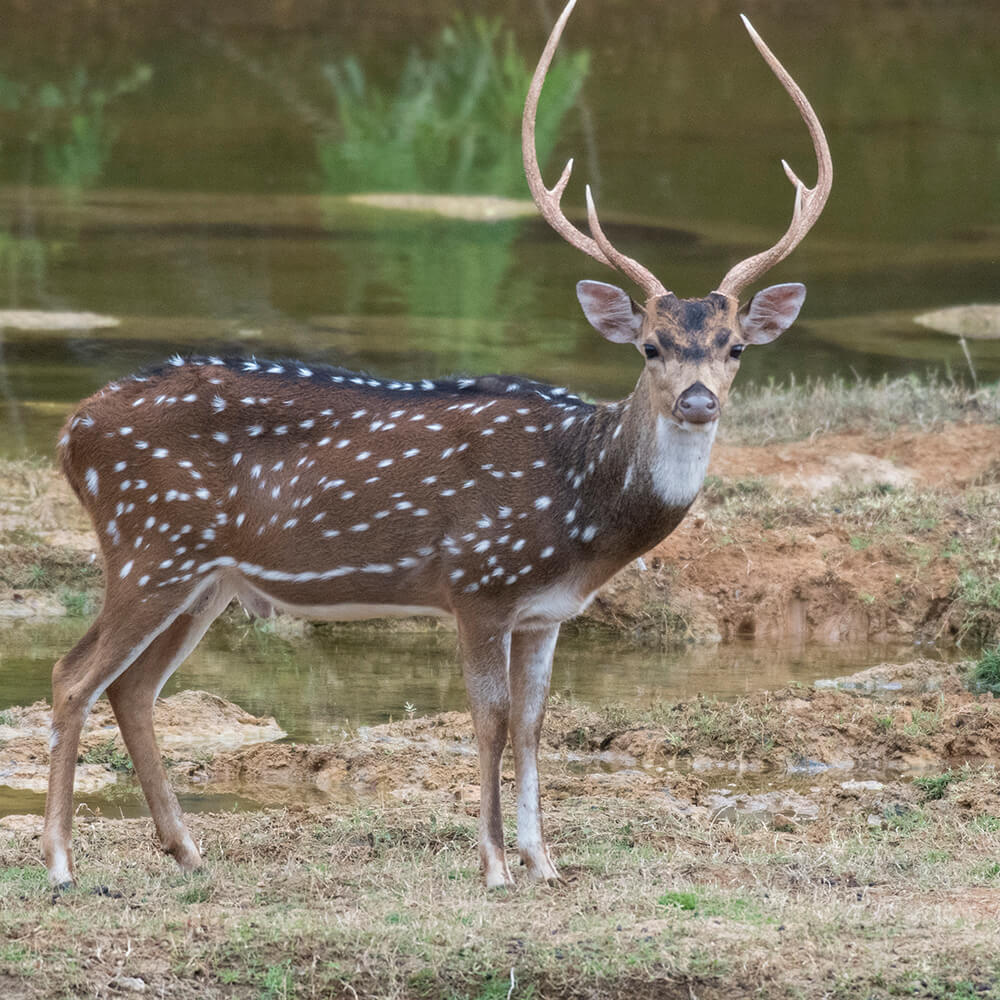 We would like to point out that the Yala National Park is a protected wild and forested area. A wild habitat and a natural living range for wild animals. Yala is a national park. A protected area – but not an 'animal
safari park', or a 'wildlife reserve'.
Sightings do not come easy, cannot be taken for granted. Everywhere there is thick bush and forest cover and most of the time wild animals will be covered and invisible for us. Just to underline it, since Yala became heavily promoted during the last decade. For our taste too much, and the fact that everybody promote Yala safaris has had an impact on visitor expectations.
For the highest level of happiness, we strongly recommend realistic expectations. Leave a little space for surprise.
On most of our tours we are fortunate with a range of sightings of different animals, also of leopard. More than a specific number of sightings, the happiness of safari tours is all about feeling lucky.
Moderate expectations, high hopes and patience is the best starting point, in order to achieve that happy level of safari satisfaction.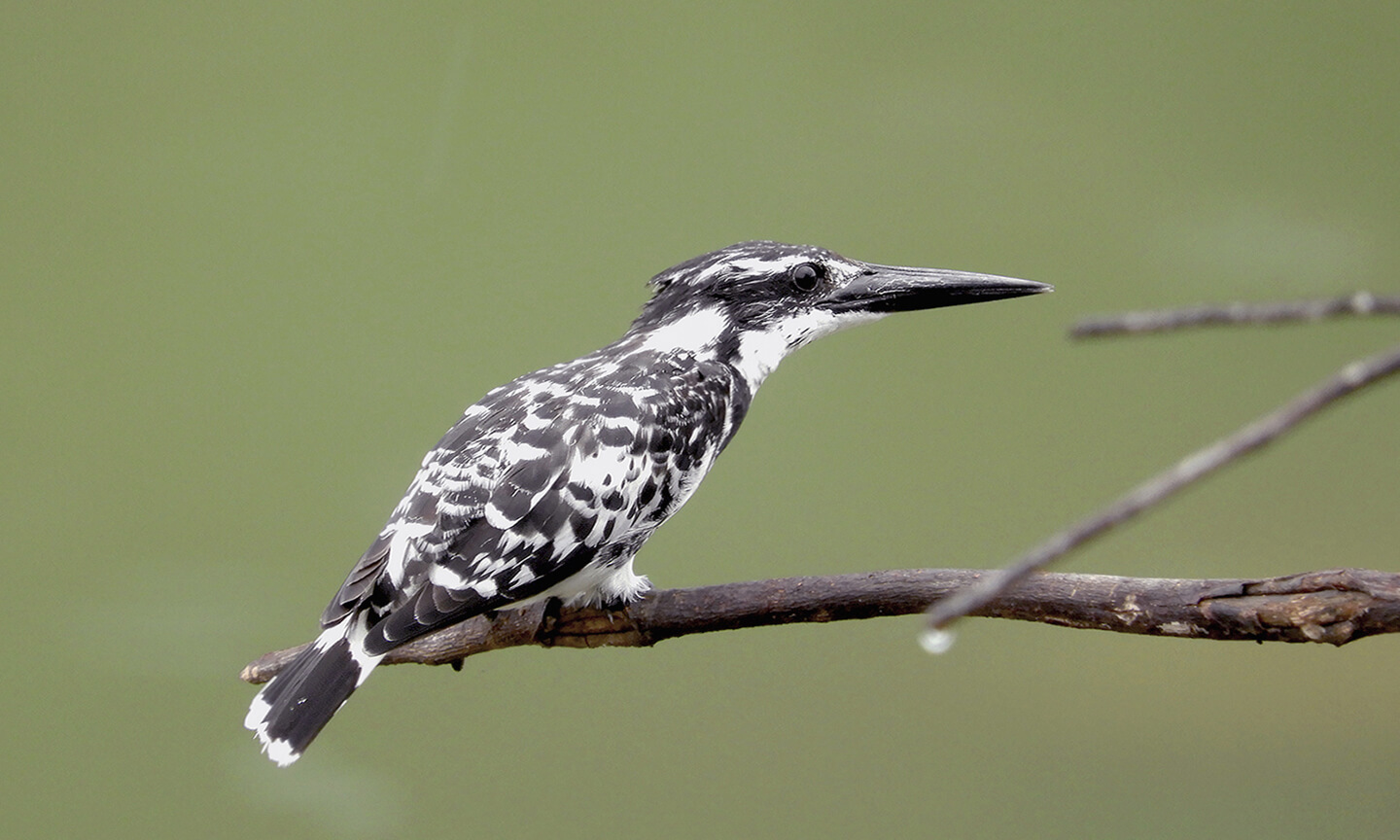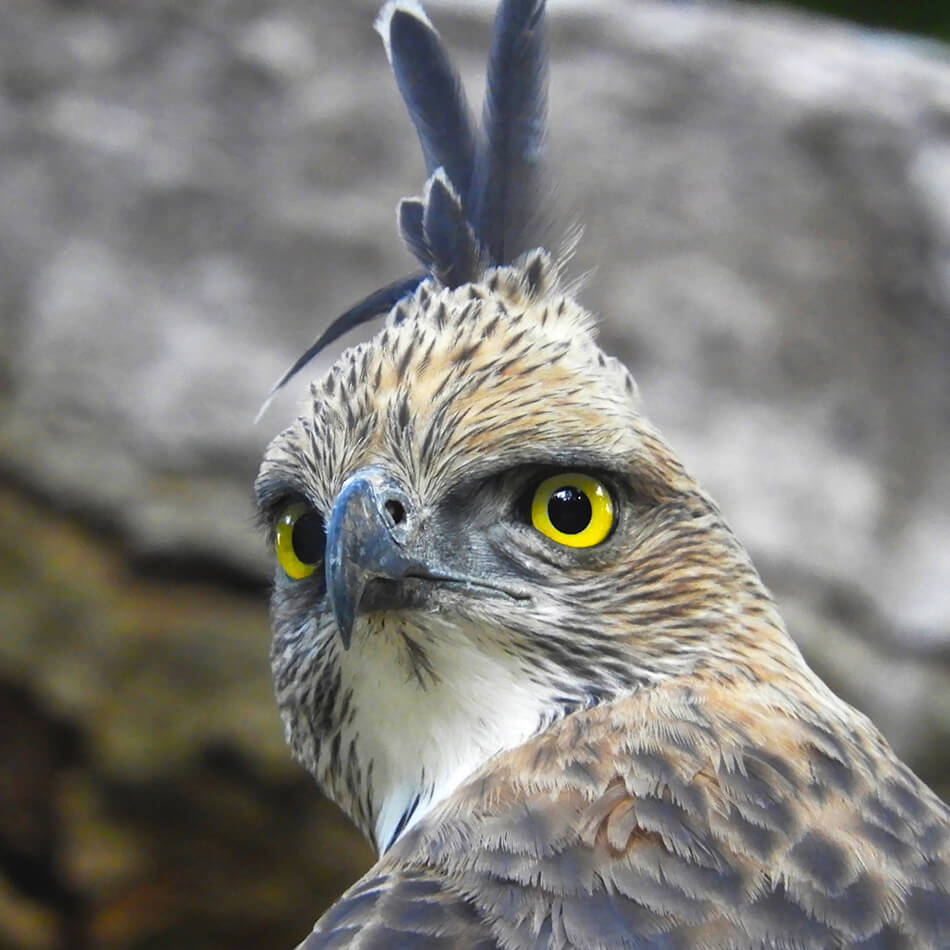 Common birds in Yala Block 5. Pied Kingfisher and Crested Hawk eagle